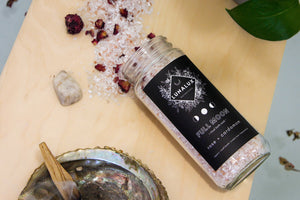 THE ART OF
RITUAL SELF-CARE
LUNALUX BOTANICALS
Lunalux Botanicals offers magical herbal bath + body products inspired and created by nature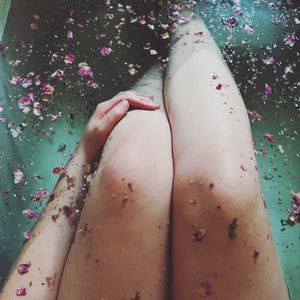 RITUALS, NOT ROUTINES
We believe that meaningful + intentional self care lays the foundation for one to step in to their highest power. 
Our goal is to encourage deeper, more meaningful acts of self care through ritual in pursuit of finding harmony, balance, and love within ourselves. 
DESIGNED BY NATURE
Dedicated to crafting pure and  natural bath + body products to help you be your best self. 
     // only all-natural ingredients
     // vegan + cruelty-free
     // no synthetic or artificial ingredients
     // no additives or preservatives
     // made in small batches
     // handcrafted with love + intention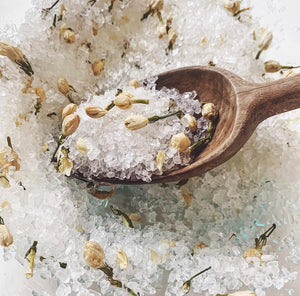 CRYSTAL BODY SCRUB COLLECTION
---
LUNALUX BLOG
---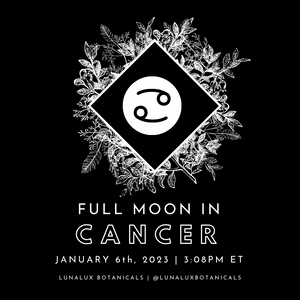 3:08PM PT • 4:08PM MT • 5:08PM CT • 6:08PM ET It's the first full moon of 2023 and it's coming to us in the cardinal water sign of the crab:...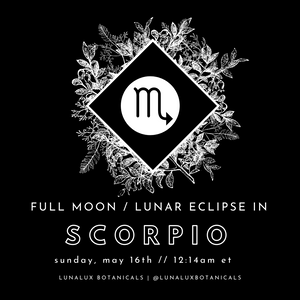 MAY 15TH 9:14PM PT • 10:14PM MT • 11:14PM CT • MAY 16TH 12:14AM ET Lunar eclipses signify things coming to an end or a completion. It's a time for...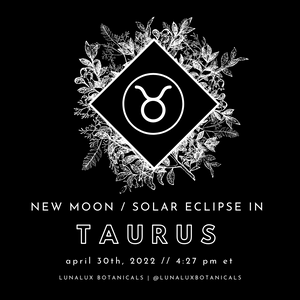 1:27PM PT • 2:27PM MT • 3:27PM CT • 4:27PM ET There is a lot going on this weekend, from Pluto turning retrograde, to the start of eclipse season with...